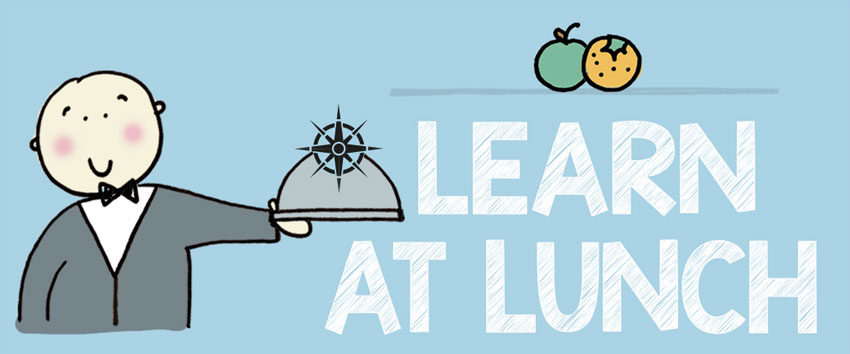 Background
In the Summer of 2020 and in response to the COVID-19 pandemic, CASC decided to set up monthly Zoom meetings that we now affectionately refer to as our 'learn at lunch' online events. These sessions are approximately one-hour in duration, free and open to all. Of course, you will need to be able to access Zoom in order to participate. Our first meeting took place on 6 August and was entitled 'Are you paid the going rate?' and had 40 attendees. Since then, we have tried to run a minimum of one meeting every month and interest in the sessions has rapidly increased with most events now exceeding 100 attendees.
Future events and how to get involved
We have now confirmed regular meeting dates for Spring 2021. You can find out more by clicking here. In 2020, we asked those interested in our events to book places using Survey Monkey, but this is now proving too time consuming for our small team. Going forwards, we have decided to reduce the time and bureaucracy involved and for each future session we will simply be releasing the zoom codes for these events via our 'learn at lunch' mailing list, in our monthly e-newsletter and via our Twitter (@cascleicester). The infographic here, provides more details. If you want to sign-up to our 'learn at lunch' monthly email, please contact us via info@clinicalauditsupport.com. We will make sure all events are well publicised, with zoom codes distributed in good time, but from now onwards the emphasis is on those interested in joining these events noting them in their diary and attending at the appropriate time. And for those of you that miss events, we will record most of these and share outputs on this webpage (see below for films and resources from previous events).
Get involved
We are also eager to hear about what events you would like us to run as part of our 'learn at lunch' sessions going forwards. If you have any suggestions, then do please get in touch via the above email. We are also keen to use the events as an opportunity to give others the chance to showcase their work, so if you or your team would like to lead a future session and/or present information, then do please get in touch.
Previous meetings
Learn at Lunch meeting 11: 25 February 2021
Dummies Guide to Human Factors with Jane Higgs
Learn at Lunch meeting 10: 10 February 2021
The importance of compassion in the workplace with Dr Rabia Imtiaz
Learn at Lunch meeting 9: 19 January 2021
The State of Clinical Audit: interim results of the 11th CASC annual survey
Learn at Lunch meeting 8: 18 January 2021
Blue Monday: Special Event
Learn at Lunch meeting 7: 22 December 2020
Our first (but by no means last!) clinical audit bug-bears session focused on common problems with action plans. Guest speakers included: Michael Spry (Spire Healthcare) and Helen Turner (Leeds and Yorkshire Partnership NHSFT). The session was not recorded.
Learn at Lunch meeting 6: 24 November 2020
We celebrated the success of Clinical Audit Awareness Week (also known as #CAAW20) and ran our biggest quiz ever with a prize of £100 cash to the winner! The session was not recorded.
Learn at Lunch meeting 5: 22 October 2020
Effective home working. Main presenters: Hollie Mann (Richard House Hospice), Corrina Bentley (North Staffordshire Combined Healthcare NHS Trust) and Dr Claudia Chetcuti Ganado (Luton and Dunstable University Hospital). Facilitated by Stephen Ashmore and Tracy Ruthven (CASC).
Learn at Lunch meeting 4: 8 October 2020
Mental Wealth with Dr. Andy Cope (Art of Brilliance) Facilitated by: Stephen Ashmore and Tracy Ruthven (CASC)
Learn at Lunch meeting 3: 29 September 2020
Improving National Clinical Audit. Main presenters: Stephen Ashmore and Tracy Ruthven (CASC), Marina Otley (Nottingham CityCare Partnership)
Learn at Lunch meeting 2: 24 August 2020
Decade of Data: The State of Clinical Audit. Main presenters: Stephen Ashmore and Tracy Ruthven (CASC)
Learn at Lunch meeting 1: 6 August 2020
Are you paid the going rate? Main presenters: Stephen Ashmore and Tracy Ruthven (CASC)